We can't wait to go in March!  My  boys are going to be so excited!  We have never seen them.. if you have let me know what I shoul...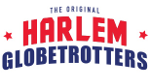 I LOVE TINY PRINTS!!!!  ok I've said it.  I use them all the time to send little cards to say hi, to wish someone a happy birthday send ...

TurnGram is the perfect gift for anyone you care about...from your closest friend to that hard to buy for relative! For a few bucks a mont...